Just a reminder The Snowy Winter Hop is Dec 4! And it is a line up you don't want to miss!
Dorcas
Ive
Momo
Courtney
Yvette
Jennifer
Molly
Norma
Celeste
Blanca
Cheryl
Carri
Trisha
My "Sick as a Dog" Card won over at

Fantanous Cricut!
And thank you to Kathryn over at

creations with Kathryn

! I won her thankful blog hop!
A new challenge blog is launching this week!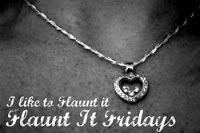 Black Friday Deals! I left my house at 4:45 pm and returned home at 6:45 am!
Then went to see Tangled! So super adorable!! My chickies loved it!
My haul from Micheal's! I went with my friend Andrea and we had so much fun!
And Tested my luck at Wal-mart! I just happened to be at the right place at the right time and was able to quickly grab the Jolly Holidays!
I hope everyone had a great holiday and was able to score some great deals!